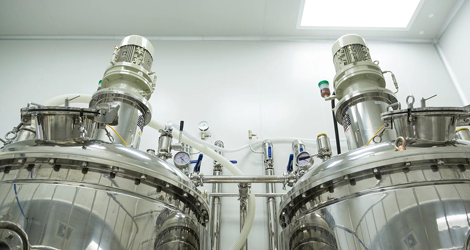 Rigid Welding Inc is certified in accordance with CSA B52 Mechanical Refrigeration Code and CSA-B51 Boiler Pressure Vessel & Pressure Piping Codes:
ASME B31.1 Power Piping Code
ASME B31.3 Process Piping Code
ASME B31.5 Refrigeration Piping Code
CSA Z7396.1 Medical Gas Pipeline Systems
Rigid Welding is a privately-owned Canadian company specializing in quality welding, metal fabrication, and pipe fitting among all other kinds of metal fabrication needs servicing the Greater Toronto Area and across Ontario.
We are members in good standing of the WSIB (Workplace Safety and Insurance Board) and proudly carry certification for pressure pipe welding by the Technical Standards and Safety Authority (TSSA).
Whilst our primary focus is with pipe fabrication and stainless steel welding, we also provide services in fabricating pressure vessels, manufacturing equipment installations and refurbishing existing production equipment, millwrighting, maintenance and repair among all other kinds of metal fabrication needs.
At Rigid Welding, we are dedicated in providing the highest quality at the most convenient rates and ensuring a timely delivery of all parts. We pride ourselves with our specific values and standards offering fast and high quality service that exceeds the expectations of our esteemed customers whilst adhering to industry standards. Our customers are our top priority and we strive to deliver exceptional service and satisfaction with each and every project.
Rigid Welding is committed in completing client projects on time and within a safe working environment which is why we are dedicated to always meeting or exceeding the standards of Technical Standards and Safety Authority. We approach this goal with a commitment to safety that includes mandatory safety orientation, ongoing training and comprehensive safe work practice.